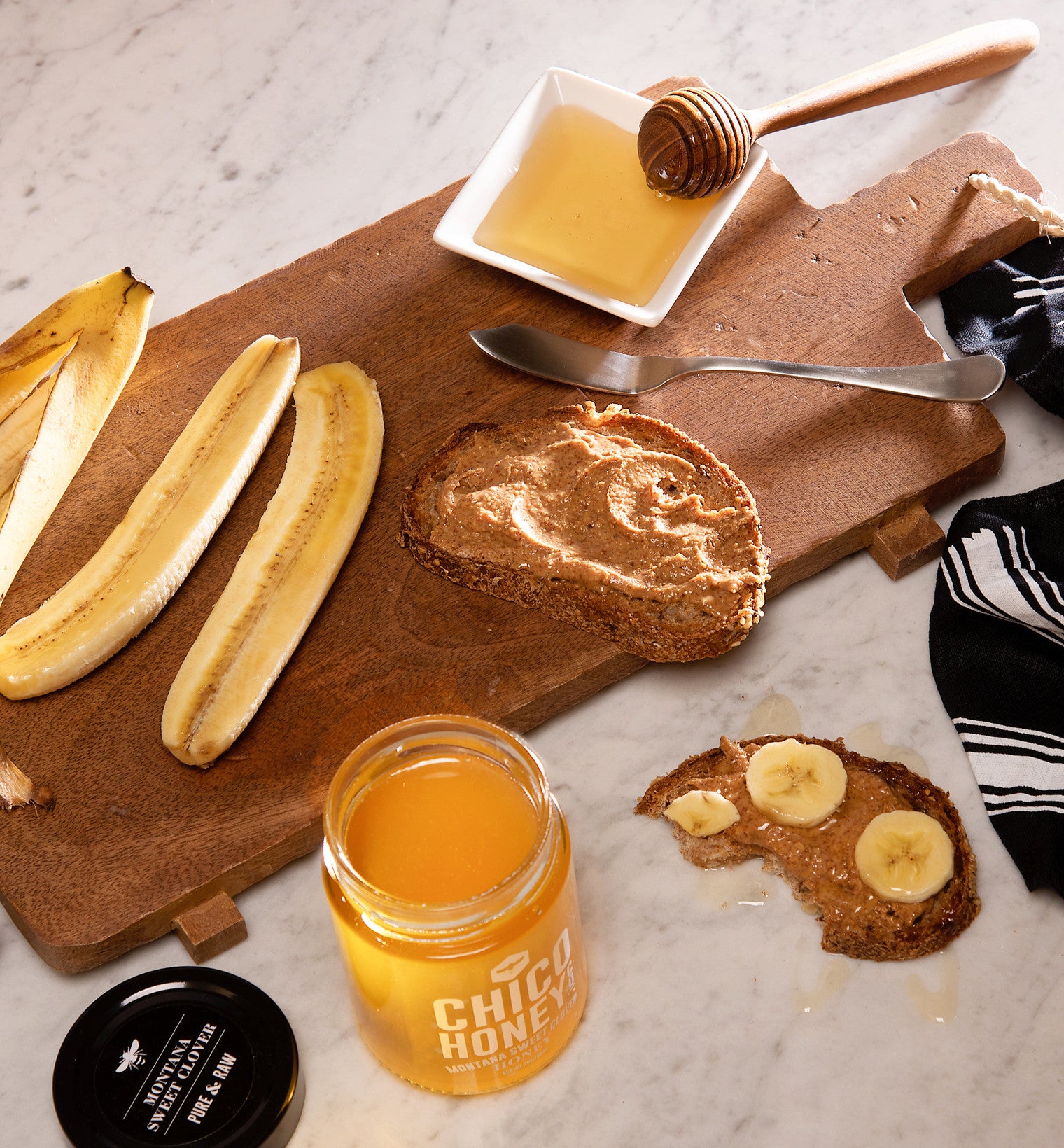 PB & Honey Sandwich
Peanut butter, honey & banana sandwiches are an absolute favorite here at Chico Honey Co. Josh eats at least one every day. Once you try this flavor combination, you'll be hooked, too!
Ingredients:

Bananas, sliced (a little bit ripe!)
Rustic bread, two slices
All-natural peanut or almond butter (our favorite is Massa Organics Almond Butter)
Montana Sweet Clover Honey
Spread the peanut or almond butter on the bread, top with a few slices of banana and then drizzle with our Montana Sweet Clover Honey. For a cold-weather treat, toast the bread and slather on the nut butter immediately, letting the warmth of the toast melt it just a bit as you add the bananas and honey.
Purchase Montana Clover Honey