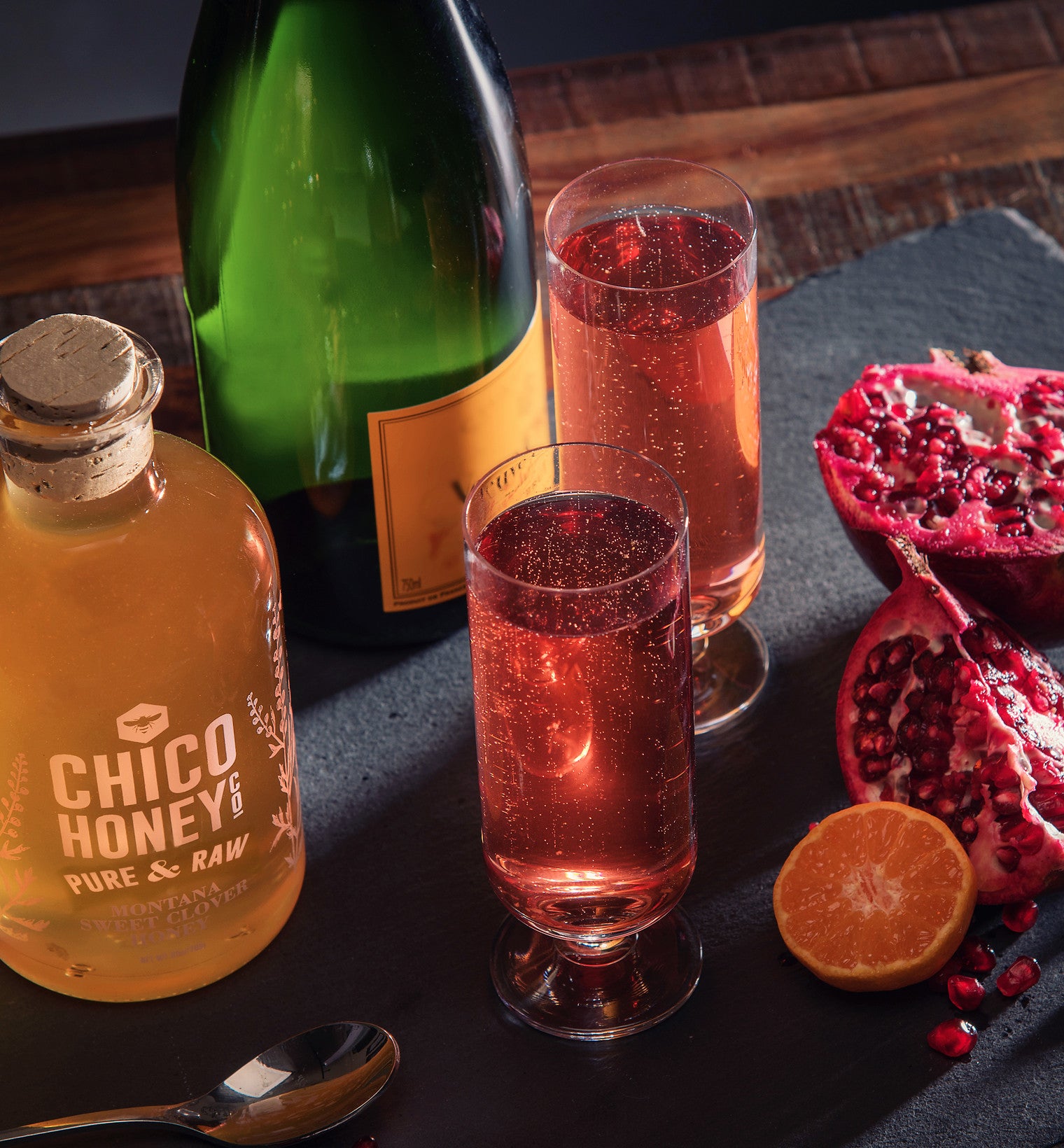 Happy Hour with a Twist
We think there's always a reason to celebrate, even if it's a mellow evening in with close friends. So let's pull out the bubbly! And give the traditional glass of champagne a twist with vodka, fresh pomegranate, and our Montana Sweet Clover Honey — it's perfect for adding a touch of sweetness to your favorite cocktail.
Pomegranate Orange Sparkler
1 oz. vodka
2 tablespoons freshly squeezed pomegranate juice (bottled pomegranate juice is OK, too)
2 tablespoons freshly squeezed orange juice
1 tablespoon Montana Sweet Clover Honey
Champagne or sparkling wine (we recommend something on the drier side)
Pomegranate seeds and orange peel twist (for garnish)
Combine vodka, pomegranate juice, orange juice, and honey in a cocktail mixing glass, and stir. Pour into a flute, top with Champagne, and garnish with pomegranate seeds and orange peel twist.
Purchase Montana Clover Honey