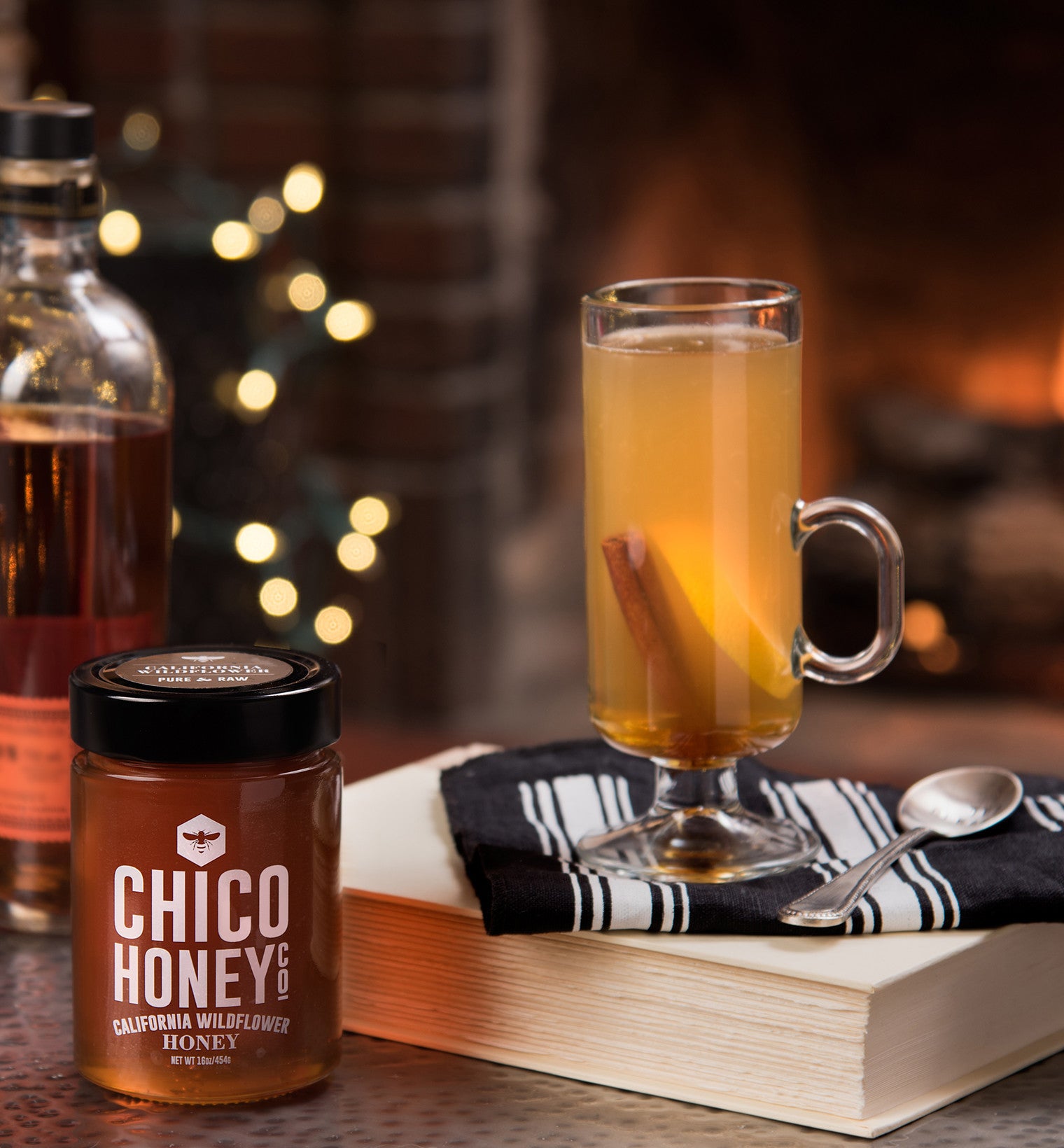 Brrr! It's Cold Outside
When the temperature drops, there's nothing better than a Hot Toddy to warm you up on a cold night. We love our Toddy with Meyer lemons, which you can find all over Chico when it changes from fall to winter.
Chico Honey Toddy

1 oz Bourbon (we like Bulleit Bourbon

Whiskey, but use your favorite)

1 tablespoons California Wildflower Honey
Juice from half a Meyer lemon
Hot water
Cinnamon Stick and Lemon Slice (for garnish)
Pour bourbon, honey, and lemon juice into a mug. Top off with hot water and stir until honey is dissolved. Garnish with a cinnamon stick and lemon slice.
Purchase California Wildflower Honey