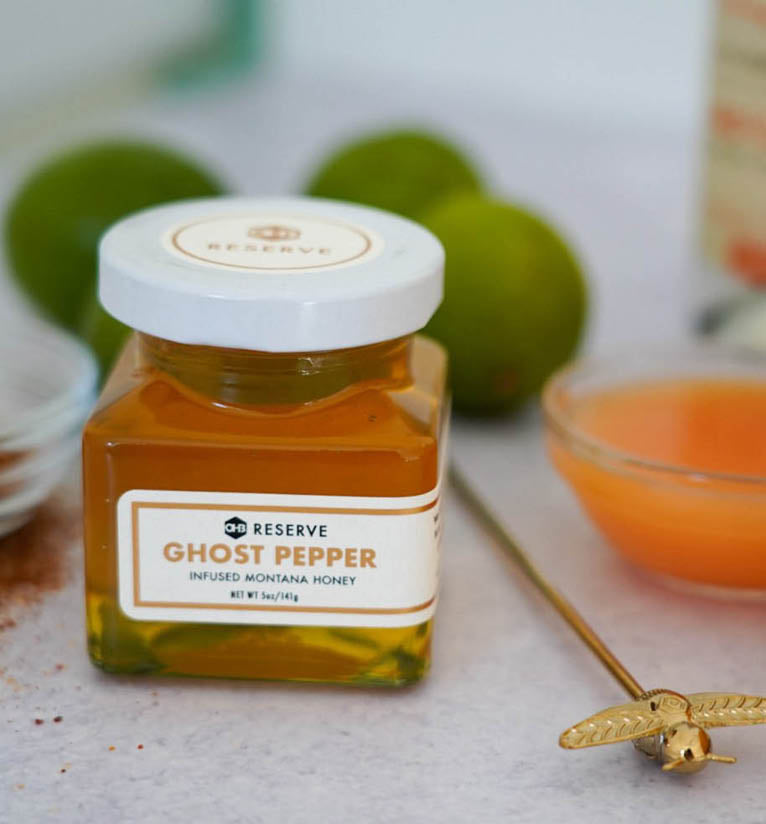 Cinco de Mayo Paloma Recipe
Today we are celebrating Cinco de Mayo at our flag ship store, The Hive Kitchen +Bar in Orland, California. If you are in our area please be sure to stop in for some music, dinner, and drinks!
Cinco De Mayo is an annual celebration held on May 5th. The date is observed to commemorate the Mexican army's victory over the French Empire at The Battle of Puebla, on May 5th, 1862. While it is a relatively minor holiday in Mexico, in the United States, Cinco De Mayo has evolved into a commemoration of Mexican Culture and heritage, particularly in areas with large Mexican-American populations.
As we celebrate the day at The Hive Kitchen + Bar, we are featuring one of Mexico's favorite cocktails, The Paloma. Made by our head Mixologist Billie, this cocktail comes with a Hive twist which includes our delicious Ghost Pepper infused honey.
Can't make it in? No problem at all! You can order our Ghost Pepper infused honey online and follow the recipe below to make your own En Fuego Paloma.
En Fuego Paloma:
Build in a shaker with ice
1.5 oz Tequila

.5 oz Cointreau 

.5 oz fresh squeezed lime juice

.75 oz Ghost pepper infused honey

Splash grapefruit juice or about 2 to 3 oz

Chile rim on your glass of choice....

Shake and strain over ice 

Garnish with a lime or grapefruit.
The Origin of the word Paloma is Dove in Spanish. This bird is often associated with Peace. The origin of this cocktail remains unknown until today. However, even if no one can say who is the worthy inventor of this delicious Mexican beverage, some sources attribute its creation to Don Javier Delgado Coroba. This man was the owner of a legendary bar named La Capilla in the city of Tequila in the Jalisco state of Mexico. Contrary to popular belief, Paloma, and not Margarita, is Mexico's favorite cocktail.
Happy Cinco De Mayo Everyone!