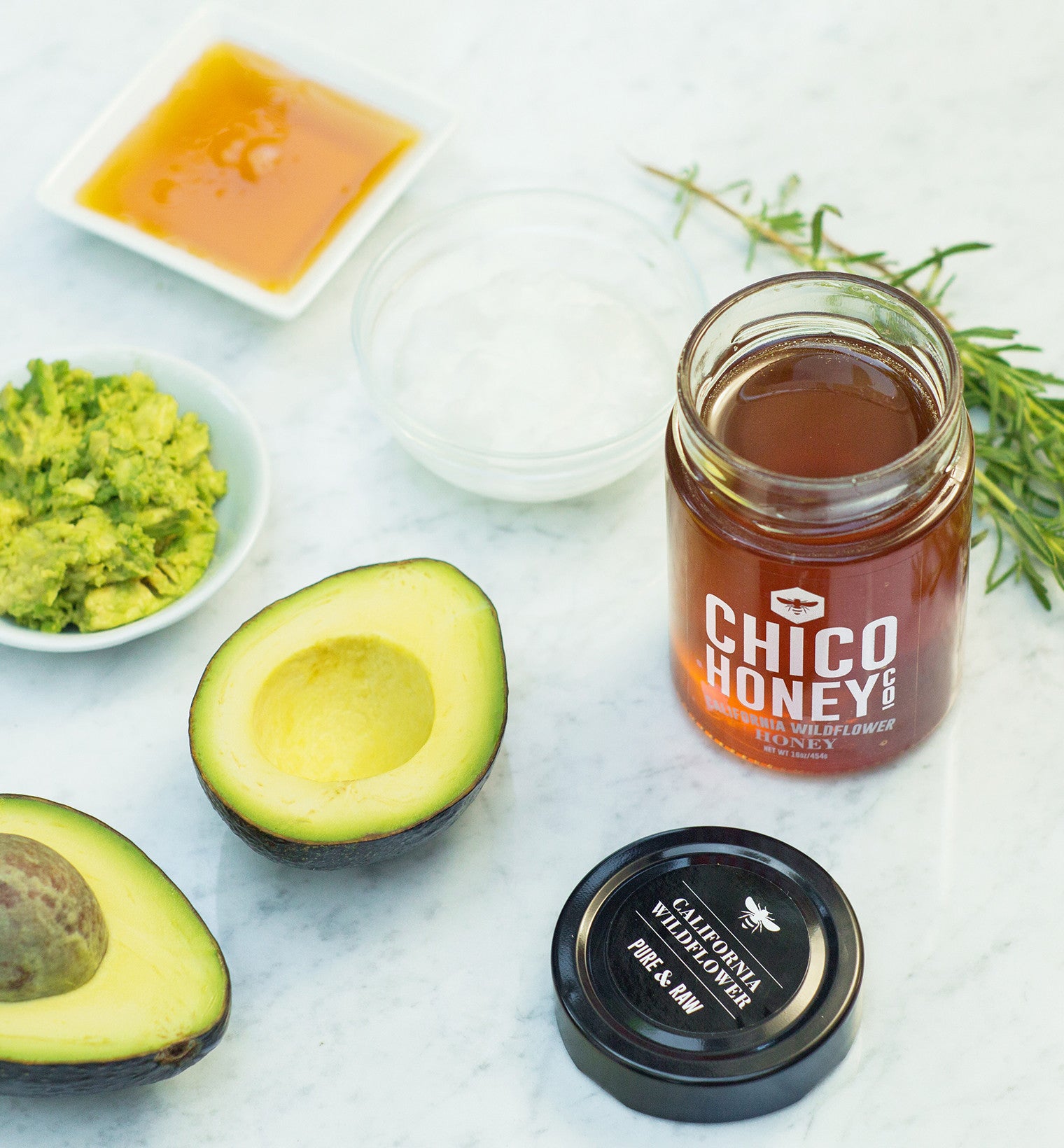 Honey & Avocado Hair Mask
Whipped by the wind, bleached by the sun, yanked into ponytails and stuffed under hats, your hair takes a beating, year 'round. And that doesn't even take into account the abuse from conventional styling products filled with formaldehyde, alcohol and other nasty stuff.  Skip the chemicals and show your hair some love with this rich honey, coconut oil and avocado deep conditioning hair mask made from all-natural ingredients.
Our recipe combines the moisturizing, nourishing effects of coconut oil and avocado with our raw honey to seal in all that goodness, leaving your hair silky and shining and your scalp flake-free.
Ingredients:
2 Tbsp of pure & raw honey
2 Tbsp coconut oil
1 ripe avocado
Optional: 2 -3 drops of your favorite essential oil
Directions:
Peel and pit the avocado
Slightly warm the coconut oil in a bowl. Add in the avocado, honey, and essential oil (if using), and mix until creamy.
Apply from scalp to ends of hair (if your scalp tends to be oily, apply only to the ends)
Wrap hair in a towel or shower cap
Leave for 15-20 minutes
Rinse well and follow with a gentle shampoo and conditioner. Use once weekly.
Purchase California Wildflower Honey