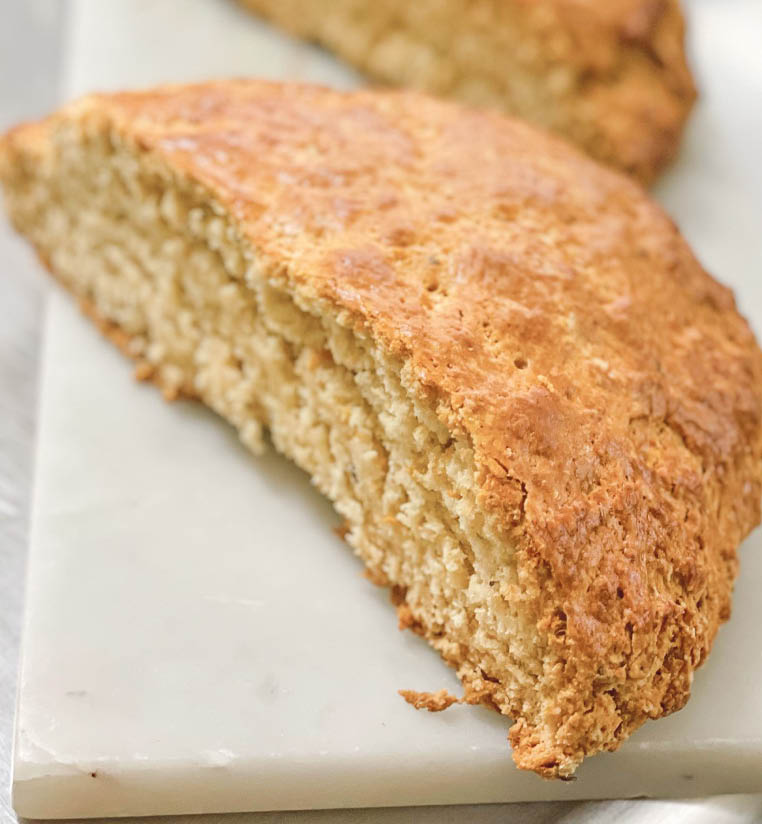 Irish Soda Bread with Honey
This St. Patrick's Day our restaurant, The Hive Kitchen + Bar, will be serving this tasty Irish tradition! If you can't make it in, don't worry, we've got you covered with an Irish Soda Bread recipe sweetened with our honey!
INGREDIENTS:
2 1/2 to 3 Cups of All-Purpose Flour
1TSP Baking Soda
1/4 Cup of Your Choice of Honey
3/4 Cup Buttermilk
1/3 Cup Butter
1 TBSP Caraway Seeds
OPTIONAL:
DIRECTIONS:
Mix together flour, baking soda and caraway seeds in a large bowl; cut in butter until mixture resembles course crumbs. Stir in raisins if you like.

Add in buttermilk and honey to flour mixture. Stir to make soft dough.
Turn out onto lightly floured surface to knead 1 to 2 minutes, or until smooth. If dough seems to dry, add a little more buttermilk.
If it seems to sticky, add a little more flour.
Shape into flattened round ball and place on greased 9" cake.
Cut into wedges; Served 8-10
Bake at 375 Degrees for 40-50 minutes, until golden, brown and flaky.