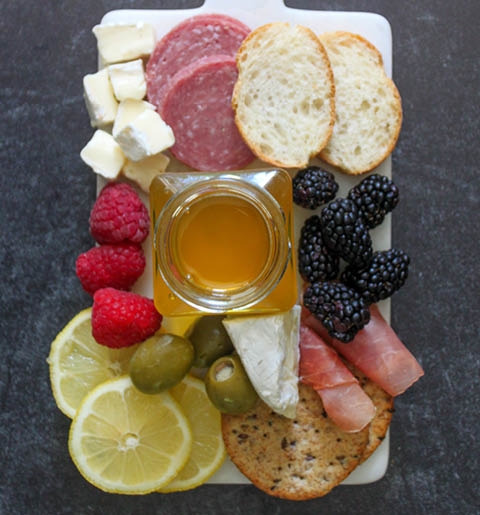 Lemon Honey Charcuterie Board
We don't think there's a wrong way to make a charcuterie board, whether you want a giant board overflowing or a small board for two! You can do sweet and spicy mixed with tangy and salty, or dry and smoky mixed with sour and tart! The fun of a charcuterie board is to combine a variety of flavors and mix and match, the possibilities are really endless!
There may not be a wrong way to make a board but we do think the best way is to always top it off with your favorite Honey!
Our infused honeys are the perfect way to add that variety of flavor to your board! If you have too many cheeses on the plate add some sweetness with our lemon honey, if you have too much sweetness add our ghost pepper infused honey to spice it up!
Tag us in one of your creations! @Chicohoneyco
Below are just some ingredients to inspire your future boards but feel free to go wild and explore all the isles of the grocery store or local items that are in season in your area!
Shopping List:
Honey
Crackers
Baguette
Raspberries
Strawberries
Blackberries
Prosciutto
Peppered Salami
Smoked Gouda
Brie Cheese
Smoked Cheddar
Blue Cheese Stuffed Olives
Kalamata Olives
Sicilian Ollives
Fig Jam
Pepper Jelly
Almonds
Walnuts
Dried Apricots