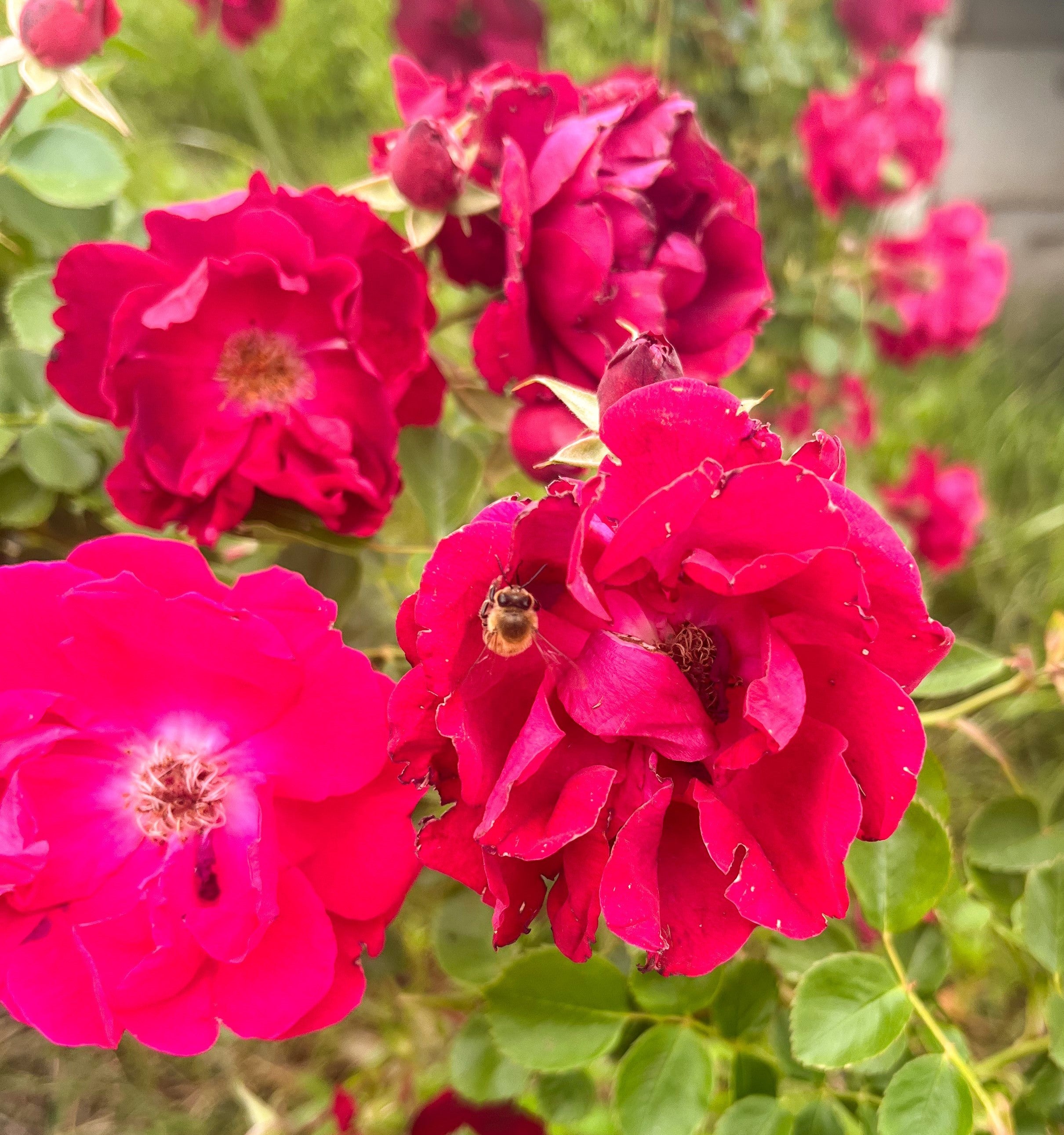 Starting a Garden to Support Happy Healthy Bees
Happy Pollinator Week! 
As beekeepers, we are always being asked, "How can I help the bees?" There are many ways to help the bees, but pollinator gardens are one of our favorite strategies for keeping the bees in your area happy & healthy. 
Pollinator gardens are a great way to help feed your bees with native pollen and nectar. These gardens allow pollinators like bees, butterflies, and others to flourish. Pollinators are essential to maintaining the ecosystem, and keeping the plants that humans and animals eat alive. If you are looking for a cost effective and educational hobby, a pollinator garden is a great option for you! 
Here are answers to 3 common questions when starting a pollinator garden: 
When should I begin planting my garden? 
- Ideally, plants in your garden should begin to bloom once spring arrives. Due to varying germination periods among plants, you should begin planting your seeds in the late fall/early winter. If you live in an area where it snows, plant your seeds according to the care instructions in the late fall. Then, in the late winter scatter more seeds across the snow. 
What if I don't have a lot of land? 
- Good news! Pollinator gardens can be as small or as large as you want them. Due to there being a wide range of flowers, herbs, shrubs, and trees that benefit pollinators; there is a lot of flexibility on shapes and sizes of your garden.  
What are the best seeds for me to plant? 
- Native plants are a great place to start when planning out your garden. Depending on where you live native plants will vary, but there is a list of plants that bees are especially attracted to. Among that list are - zinnias, sunflowers, bee balm, joe-pye weed, chive flowers, black-eyed susans, California poppies, and verbenas. 
If you are wanting more information on starting a garden the National Fish & Wildlife website is a great place to start. 
We hope this inspires you to plant a garden this fall. If you do, tag us on Instagram @chicohoneycompany for a chance to be featured on our page!